AON Partners with Container xChange

Our newly established partnership will provide AON members discounted access to lease, buy and sell containers in 2500+ locations around the globe and gain a competitive advantage in the container booking race.
Members may use the platform to find new partners and manage end-to-end container logistics operations; including services like payment handling, trading buyer protection, container tracking premium and wallet management. Through xChange, members gain greater market transparency, avoid demurrage & detention charges and enhance operational flexibility.
With a vision to simplify the logistics of global trade, Hamburg based company Container xChange connects industry players and brings them on one simple and efficient infrastructure to help them digitize their container logistic operations. AON members will join more than 800 companies such as Kuehne+Nagel, Seaco, Sogese, Ocean Box, VMR Lines and Sarjak in revolutionizing their container sourcing method.
AON Member Benefit:
-Save up to $470 on 1st year subscription fees with xChange
-Access to exclusive industry reports and insights
-Discounted access to annual Digital Container Summit and other xChange events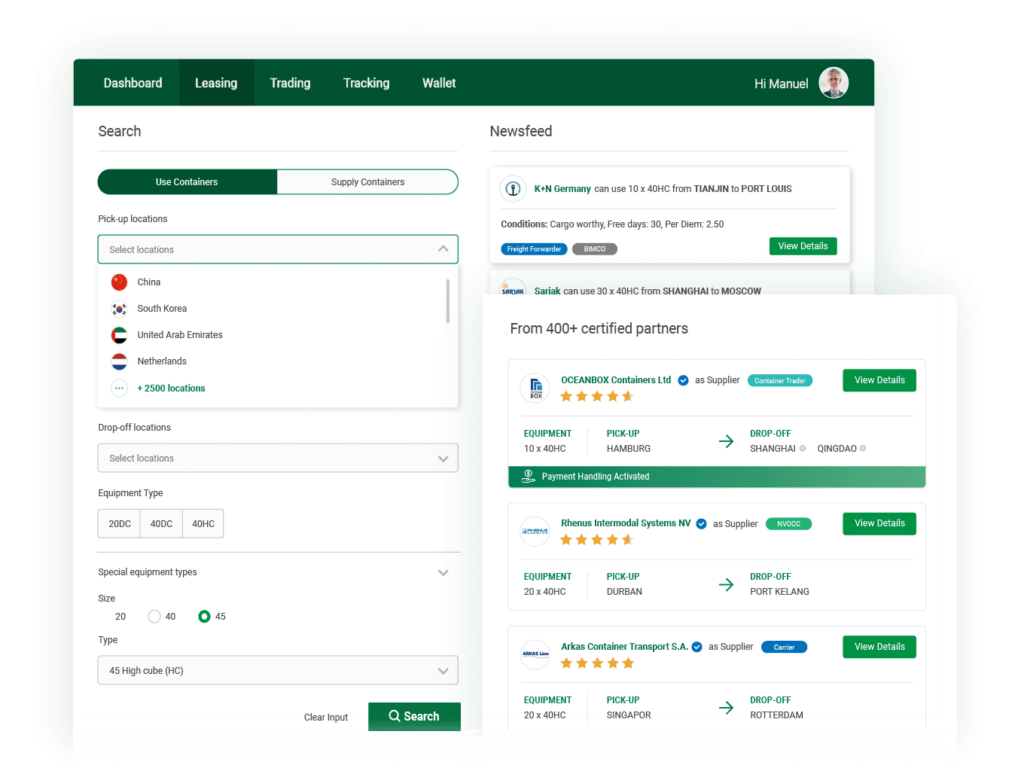 Claim your Member Benefit:
For further information, feel free to reach out to our contact person Nadia Lina.