China Wellfast Logistics recently completed a shipment of three Cantilever Excavators from Shanghai to Russia with only four days for their transit time.
Due to the weight and size of each unit of this commodity, which are big and heavy and cannot stack together, they decided to make a Loading Plan to ensure every truck was not overweight and the move could be completed safely. A total of 10 trucks were required!
Project details:
Commodity: 3 x Cantilever Excavator
Volume: 66 Packages
Total Weight: 269T
Dimensions: 418cbm.
Port of Loading and Discharge: Shanghai – Manzhouli – Russia
Scope of work: Loading Cantilever Excavator from a factory in Shanghai to the warehouse in Manzhouli Border. Manzhouli to Russian was handled by the Russian agent.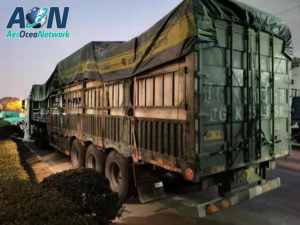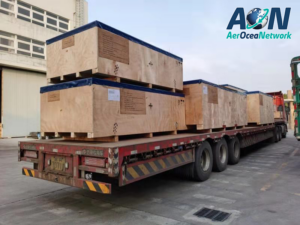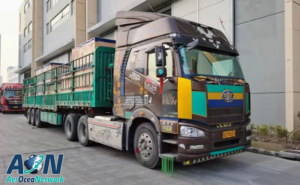 Would you like to see what our members are currently up to?
Follow us and engage with us on:
About AerOceaNetwork (AON):
Since 2002 we have been running AerOceaNetwork (AON). We are a non-exclusive group of like minded independent international freight forwarders who want to excel in their markets. At the same time we are building our good name around the globe. Our global forwarding members meet annually to develop their cargo business pipelines and establish personal ties, which quite often even develop into lifelong friendships – another intangible benefit of joining our group of forwarding professionals.
We target positive people who run progressive international logistics companies for our forwarding network membership. We aim to stick to that membership profile and build on it for the future. Everyone benefits from this.
Before becoming our forwarding network member, prospect applicants are required to provide references of other international freight forwarding agents who they've worked with over time. We check these shipping references for financial ability, operational capability, mutual sales development & follow up, and communication skills (both in ability as well as response time) as well as other pertinent information. Only companies who pass this process can be offered membership in our group.