Delman Shipping LLC successfully executed a shipment of cargo, identified as 540 CBM, for one of their prestigious Oil and gas Clients. The cargo was moved from Dubai to China. Their operation included surveying the cargo at their client's warehouse, followed by industrial seaworthy packing consisting of one 50 MT cargo and accessories packed in 40 wooden boxes.
Delman Shipping team ensured appropriate lashing and securing of the cargo without compromising on safety standards. The shipment was then transported to China via BB on a container vessel along with the accessories in standard containers.
They faced the challenge of adhering to strict timelines from the confirmation of the P.O. from their client until the complete execution of the packed cargo onboard the vessel. Additionally, they faced the challenge of completing the packing of accessories, including the heaviest piece weighing 50 MT (inclusive of control panels), within a seaworthy wooden box, without compromising on the quality of wood (heat-treated with ISPM Certification) and safety standards.
They planned and executed the extensive operation right from the packing of the cargo to onboarding the vessel within strict deadlines. Delman Shipping is proud to have successfully handled this project with utmost safety and efficiency, accomplishing a great deal of work.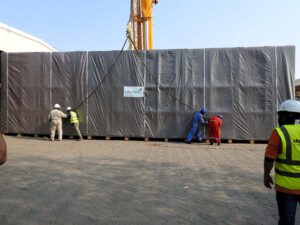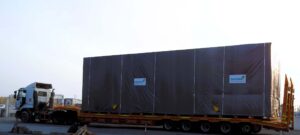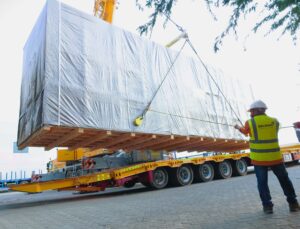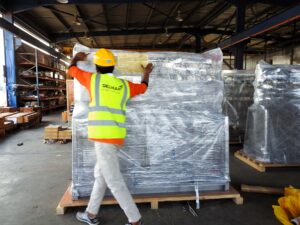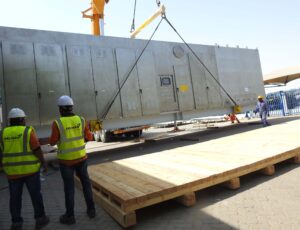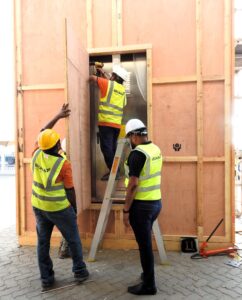 Another Successful Project by Delman Shipping LLC in September