International Fresh Forwarder successfully handles the first shipment of Zirconium from Zarate, Argentina to Ennore, India by the only factory approved with worldwide certifications for the manufacture of materials and alloys for the provision of nuclear materials. The receiving agent at destination was also an AON partner MCS Logistics International Private Limited.
The shipment was made in 5 container platforms known as "Mafi" which, by letter of credit requirements, needed a special type of packaging, loading and transportation. They were present at all times of loading and supervising to ensure that all parties involved carry out the cargo in accordance with the standards and protocols that the clients required for loading. They are proud of the success of this operation.
What is Zirconium?
Zirconium is a hard metal extremely resistant to corrosion. It is widely used in the chemical industry. Due to its excellent properties at elevated temperatures together with its low neutron absorption, it is used in the construction of nuclear reactors. Pure metal is also used as a coating for jet engines.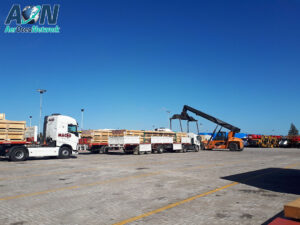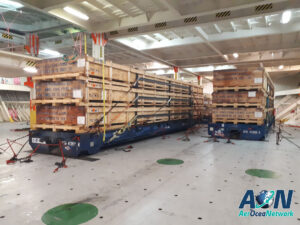 Would you like to see what our members are currently up to?
Follow us and engage with us on:
About AerOceaNetwork (AON):
Since 2002 we have been running AerOceaNetwork (AON). We are a non-exclusive group of like minded independent international freight forwarders who want to excel in their markets. At the same time we are building our good name around the globe. Our global forwarding members meet annually to develop their cargo business pipelines and establish personal ties, which quite often even develop into lifelong friendships – another intangible benefit of joining our group of forwarding professionals.
We target positive people who run progressive international logistics companies for our forwarding network membership. We aim to stick to that membership profile and build on it for the future. Everyone benefits from this.
Before becoming our forwarding network member, prospect applicants are required to provide references of other international freight forwarding agents who they've worked with over time. We check these shipping references for financial ability, operational capability, mutual sales development & follow up, and communication skills (both in ability as well as response time) as well as other pertinent information. Only companies who pass this process can be offered membership in our group.