International Fresh Forwarder is happy to share their recent achievements where dedication and collaboration led to successful shipments in the past months. Here are some of the highlight shipments as follows:
1. Collaborating with Berpar on the Cold Tunnel Machine Shipment for Argentina's Dairy Industry
In collaboration with Berpar, they successfully transported a cold tunnel machine for an important milk and cheese company in Argentina. This 1X20 FLAT RACK equipment journeyed from EXW Mexico to Buenos Aires, with good coordination and support from our AON member, Berpar.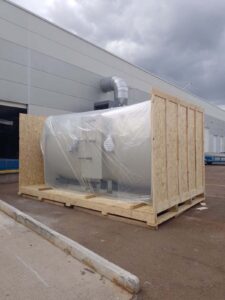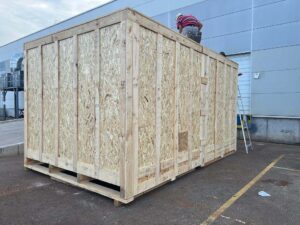 2. Textile Machinery Transportation for Argentina's Textile Companies
The International Fresh Forwarder team efficiently handled the transportation of essential textile machinery for one of Argentina's leading textile companies. The 2×40 FLAT RACK equipment shipments delivered from Santos to Buenos Aires, required the dying machine to be split into many parts to fit 2×40 FR.