MCS Logistics International Private Limited oversee the shipment of 63 brand new motor bikes from India to 4 different countries!
From packing, Carnet processing to international forwarding, they successfully shipped 63 completely built unit motor bikes in total to Russia (8), Acacias – Mexico (13), Malaysia (21) and Turkey (21) under ATA Carnet, in order for their esteemed corporate customer to use for the Global Film shoot.
Precise execution of Carnet documents and HAZ-MAT freight forwarding were carried out to utmost satisfaction of the client well ahead of timelines.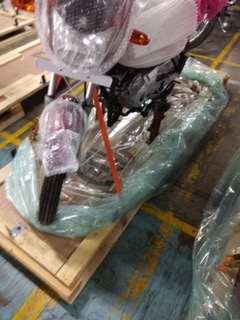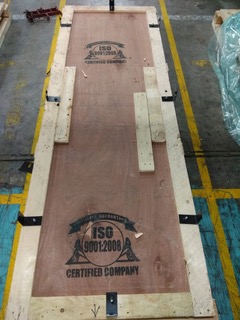 Would you like to see what our members are currently up to?
Follow us and engage with us on:
About AerOceaNetwork (AON):
Since 2002 we have been running AerOceaNetwork (AON). We are a non-exclusive group of like minded independent international freight forwarders who want to excel in their markets. At the same time we are building our good name around the globe. Our global forwarding members meet annually to develop their cargo business pipelines and establish personal ties, which quite often even develop into lifelong friendships – another intangible benefit of joining our group of forwarding professionals.
We target positive people who run progressive international logistics companies for our forwarding network membership. We aim to stick to that membership profile and build on it for the future. Everyone benefits from this.
Before becoming our forwarding network member, prospect applicants are required to provide references of other international freight forwarding agents who they've worked with over time. We check these shipping references for financial ability, operational capability, mutual sales development & follow up, and communication skills (both in ability as well as response time) as well as other pertinent information. Only companies who pass this process can be offered membership in our group.