New Fischer & Rechsteiner Logo Revealed!
Italian Forwarder Fisher & Rechsteiner are proud to introduce their new company logo. With a tradition based on their reliable services and a history dating back to the origin in 1870, they are looking forward to new goals and new steps.
The Fischer & Rechsteiner brand was born for the first time in 1870 in Venice, almost 150 years ago.
Later in 1882, Fischer & Rechsteiner was founded in Switzerland as the first Shipping House of Chiasso, coinciding with the inauguration of the Lucerne-Milan railway line. It then changed from the beginning of the 1900s into "Successors Fischer & Rechsteiner", and later on it assumed – again in Switzerland – the name "Fischer & Rechsteiner SA" in 1946
In 1953 Fischer & Rechsteiner Sas was established in Lecco (Italy) with the first renewal of the brand and commercial logo. The company then became Fischer & Rechsteiner Srl.
In 1998 the company logo was updated, followed in 2004 by a change in the name and in the company form: it passed from "Fischer & Rechsteiner Lecco" to "Fischer & Rechsteiner Company Spa". The company, in addition to having shareholdings in other foreign companies, founded in the following years with its own brand Fischer & Rechsteiner do Brasil the Fischer & Rechsteiner Tunisie. Meanwhile, the name "Fischer & Rechsteiner" was officially registered as a brand.
Further to the corporate changes of the last few years, Fischer & Rechsteiner Company Spa (wholly Italian owned company) has acquired the totality of the capital of Fischer & Rechsteiner SA of Chiasso, and is today the Parent Company and the only exclusive owner of the brand and of the logo "Fischer & Rechsteiner" worldwide.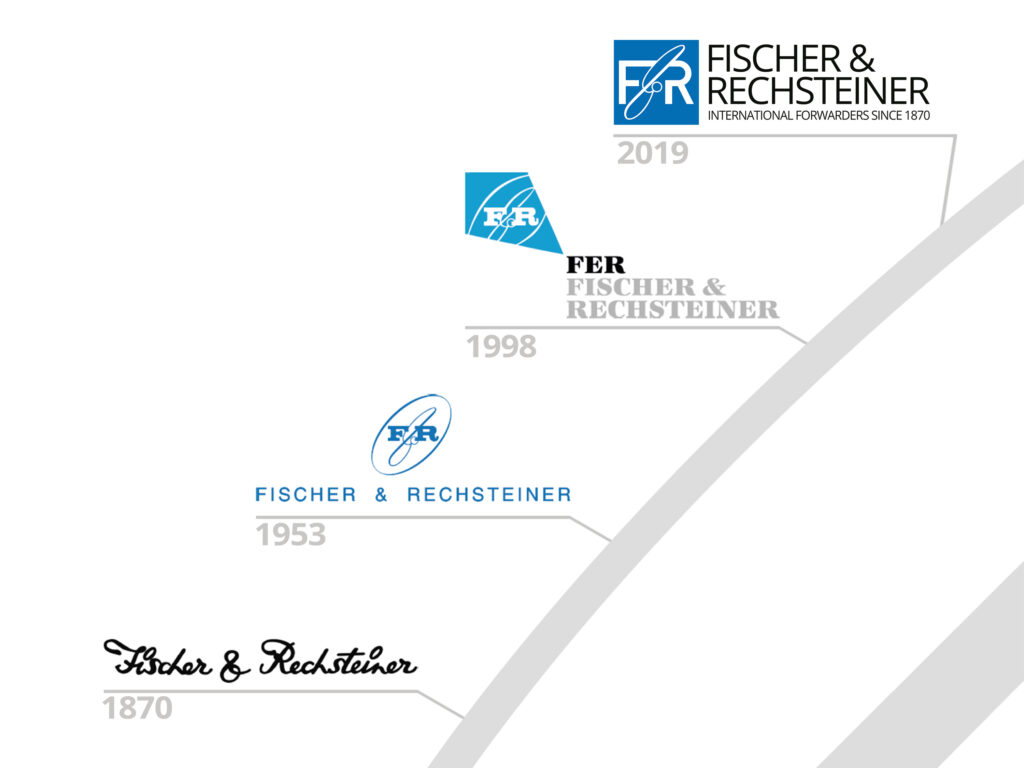 Would you like to see what our members are currently up to?
Follow us and engage with us on:
About AerOceaNetwork (AON):
Since 2002 we have been running AerOceaNetwork (AON). We are a non-exclusive group of like minded independent international freight forwarders who want to excel in their markets. At the same time we are building our good name around the globe. Our global forwarding members meet annually to develop their cargo business pipelines and establish personal ties, which quite often even develop into lifelong friendships – another intangible benefit of joining our group of forwarding professionals.
We target positive people who run progressive international logistics companies for our forwarding network membership. We aim to stick to that membership profile and build on it for the future. Everyone benefits from this.
Before becoming our forwarding network member, prospect applicants are required to provide references of other international freight forwarding agents who they've worked with over time. We check these shipping references for financial ability, operational capability, mutual sales development & follow up, and communication skills (both in ability as well as response time) as well as other pertinent information. Only companies who pass this process can be offered membership in our group.