Noordex in Rotterdam ships RoRo and goes the extra mile, every time!!
With 10 units to Amman and another 29 to Jebel Ali in June, Noordex continues to be the preferred forwarder for the 14thyear in a row for this Dutch account. Not a single unit is loaded on the RoRo vessel without one of the Noordex team present on the quay. Noordex goes the extra mile.

Do they always go the extra mile? Yes. A client in Kenya needed a used Caterpillar 120G with scarifier, but did not have the time to come to the Netherlands for  a seach and purchase. Noordex found a suitable machine, bought and paid for the machine, handled SGS inspection and shipped the machine FOB Mombassa. Again the extra mile.
An Israeli Company bought a crusher at the last Ritchie Brothers auction in Moerdijk Netherlands. They did not just select Noordex, because they have an office at Ritchie Brothers, or have the option to eliminate payment of Dutch VAT at the auctions. The crusher was 70 tons in weight and the carriers accept RoRO units as far as 60 tons. We had technicians remove parts upto 10 tons, in a way easy to re-construct in Israel and not effecting the overall quality of the machine. The crusher and a 40ft container with parts will arrive in Ashdod, Israel next week. Again the extra mile, every time.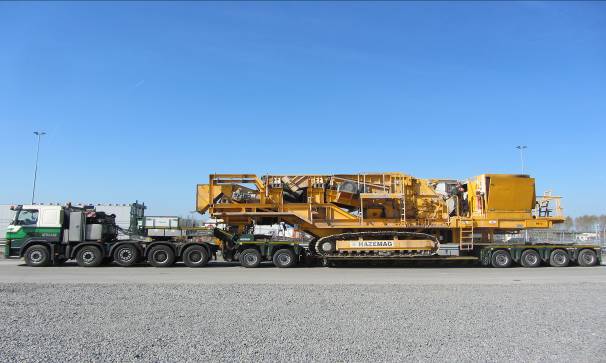 For any extra mile requiry, please contact:
NOORDEX
Aploniastraat 88, 3084 CC, Rotterdam.
The Netherlands
Tel : +31 10 4292666
Website : www.noordex.nl
Contact : anyone at the excellent Noordex Team !