Panda Logistics Taiwan had established in the year 1989. They celebrated their 30th anniversary in 2019, a big milestone for the company!
To celebrate they decided to return to nature and decided to help clear up the beach in northern Taiwan. Everyone had a great time and were able to help in the process.
In 2020, Panda Logistics Taiwan will continue focusing on their 'Professional' 'Enthusiasm' 'Sharing' and 'Innovation' spirit, to honor the rules and regulations of national and international standards.
Panda Logistics provides friendly services while upholding the core value of professionalism. By innovating logistic modes, they are assisting their customers in gaining greater opportunities in the market. Thier approach and methods of cooperation are closely interacting with their customers and partners at all levels, pursuing the principle of immediate feedback and the spirit of sharing to ensure that their customers and partners maximize their efficiency. Panda's commitment to customers is to provide comprehensive and superb logistic services. In April 1998, Panda passed ISO9002 Certification. In order to upgrade its services, Panda implements a quality policy of "Service Foremost, Always to Customers' Satisfaction" while integrating its business philosophies of "Sustainable Operation, Profit Sharing" in order to become the leading brand in the industry.
Panda Logistics will provide you the best & achievable shipping solutions to saving your logistics cost.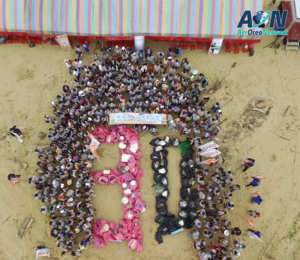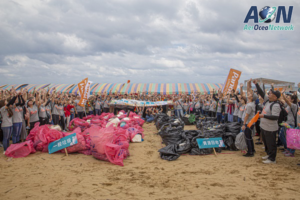 Would you like to see what our members are currently up to?
Follow us and engage with us on:
About AerOceaNetwork (AON):
Since 2002 we have been running AerOceaNetwork (AON). We are a non-exclusive group of like minded independent international freight forwarders who want to excel in their markets. At the same time we are building our good name around the globe. Our global forwarding members meet annually to develop their cargo business pipelines and establish personal ties, which quite often even develop into lifelong friendships – another intangible benefit of joining our group of forwarding professionals.
We target positive people who run progressive international logistics companies for our forwarding network membership. We aim to stick to that membership profile and build on it for the future. Everyone benefits from this.
Before becoming our forwarding network member, prospect applicants are required to provide references of other international freight forwarding agents who they've worked with over time. We check these shipping references for financial ability, operational capability, mutual sales development & follow up, and communication skills (both in ability as well as response time) as well as other pertinent information. Only companies who pass this process can be offered membership in our group.