Prime Cargo is Awarded with 2017 Grand Prize
Prime Cargo Co.,Ltd. was awarded "2017 Grand Prize" sponsored by 'Korea Federation of Small and Medium Business' in the field of overseas transportation, packing and quarantine service.
Prime Cargo Co., Ltd. is located in Seokyo-Dong, Mapo-gu, Seoul, Korea, and it was founded in the year of 2001. Based on a global network and good reputation from the customers, they havebeen doing business in the field of international logistics (that is, international freight forwarder) with the steady growth for 16 years since its foundation. They are headquartered in Denmark, and have around 350 worldwide agents in more than 100 countries. They are handling the export and import shipments arranged via air and ocean from the customers that range from small-medium sized companies to big conglomerate group companies. They are not a simple logistics company but acting as a total logistics service provider, providing their customers with the services from cargo pick-up, documentation, packing, transportation, custom clearance, quarantine, storage, inventory control and 3PL. In the meantime, they are helping their customers grow together by introducing buyers and shippers in case the customers are in lack of trading info based on well-built worldwide network. With this customer-oriented mind, they have been able to grow its success steadily so far even in the period when the economy for small and medium sized companies in Korea had been in difficulty. Also, the passion and dedicated efforts of all the members of Prime Cargo Co.,Ltd are also fundamental bases of the steady growth of this company under the recession era of the freight industry nowadays. Prime Cargo has many members who have been working more than 10 years and they are playing centric roles in terms of good results of sales activity with the good reputation for operating services.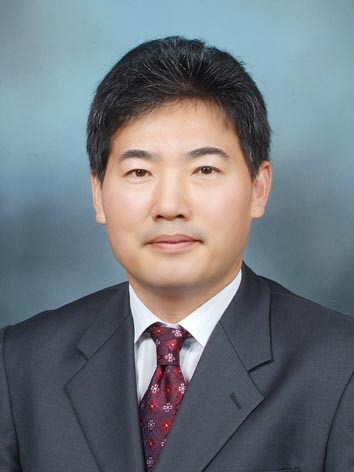 Mr. Jae Hoon Shim (in Photo above) as a president of Prime Cargo has always emphasized never- ending efforts to the employees to maximize customer's satisfaction, viewing it as a priority. He has also constantly put his energy in enhancing the welfare of each employee, which has led to a strong bond of each Prime members and the business. Success has mainly been achieved by the many long-term employed staff with the minds of "loving and respecting each other" in the company.
Mr. Jae Hoon Shim has also been sharing his time, energy and materials with the poor and disabled people in community for more than decade as a regional representative of Lions Clubs International.