In the words of Dirk Schlicht from JL Logistics, our AON member in Germany, "Korea Southern Power is planning to build LNG combined cycle power plant for energy independence of Jeju Island. It is interpreted to mean 'contributing to the transition to clean energy' along with leading the carbon free island as well as stabilizing power supply.
Namjeju Combined Cycle Power Plant will be incorporated into the 8th basic power supply and demand plan as an emergency construction facility to manage with the shortage of electricity supply and demand in Jeju in the summer of 2020. When completed, Jeju Electric is expected to contribute to stabilizing the electricity system in Jeju Island by securing the electricity reserve ratio and supplementing intermittent renewable energy including wind power.
KEPCO oversees design technology service for Namjeju Combined Cycle Power Plant. GE and Daewoo E & C oversaw equipment supply. Construction is undertaken by POSCO E & C and Halla Industrial Development."
Due to this background, both JL LOGISTICS + PRIME CARGO was invited on spot project for this transport.
Jeju island is famous for 3 rich resources:
Jeju Haenyeo (Female divers),
Wind from the whole island,
Stone.
In addition to this natural background, the location in the Korean peninsula is apart from the mainland of South Korea.
In case of any sea freight shipment, it must be transported by RORO Ship to fishery port terminal in Jeju island by fishy-back ways including container with chassis from the discharged port Busan.
The accompanying photos are the completed last mile delivery on November 12th and 28th of 2019.
1st Delivery: 2X40DR (ITEM: Pipe, Seal, Hose & other accessories)
2nd Delivery: 1X40DR (ITEM: Silencer baffle & bolts)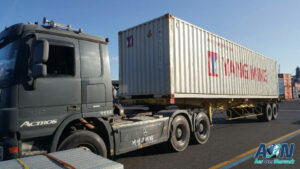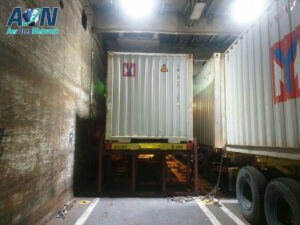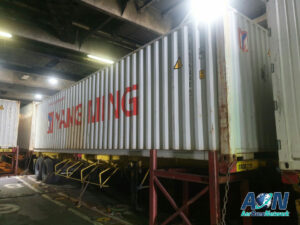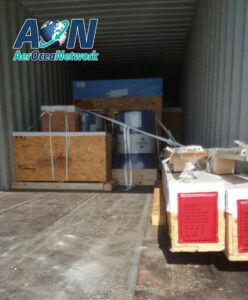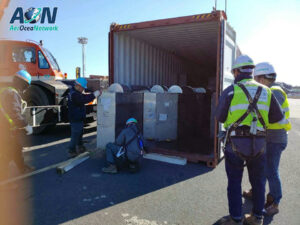 Would you like to see what our members are currently up to?
Follow us and engage with us on:
About AerOceaNetwork (AON):
Since 2002 we have been running AerOceaNetwork (AON). We are a non-exclusive group of like minded independent international freight forwarders who want to excel in their markets. At the same time we are building our good name around the globe. Our global forwarding members meet annually to develop their cargo business pipelines and establish personal ties, which quite often even develop into lifelong friendships – another intangible benefit of joining our group of forwarding professionals.
We target positive people who run progressive international logistics companies for our forwarding network membership. We aim to stick to that membership profile and build on it for the future. Everyone benefits from this.
Before becoming our forwarding network member, prospect applicants are required to provide references of other international freight forwarding agents who they've worked with over time. We check these shipping references for financial ability, operational capability, mutual sales development & follow up, and communication skills (both in ability as well as response time) as well as other pertinent information. Only companies who pass this process can be offered membership in our group.