Red Wolf Global Moves Wild Thing Yacht Overland From Phuket to Pattaya
Bangkok, Thailand: Red Wolf Global (RWG) in Thailand recently successful relocated an expat owned 46 foot yacht overland approximately 2000 km from Phuket on the Andaman Sea in southern Thailand to Pattaya (Na Jomtien), on the Gulf of Siam in central Thailand.
The yacht, known as Wild Thing, was formerly on a dry stand at the Phuket Boat Lagoon Yacht Club, a circular marina located on a lagoon in the center of Phuket Island, eight kilometers to Phuket Town. The RWG team removed the yacht to its new berth at the Ocean Marina Yacht Club, the largest yacht marina in Asia.
The RWG team ran into temporary difficulty in Phuket when they realized that the arranged cradle for the boat was insufficient for both the shape and weight of the vessel. The team quickly commissioned the building of a customized cradle that fit the weight and height of the yacht, taking into consideration the maximum height.
"The cradle change was also a planning  issue due to the specifications of the available trailer being used in the transport" said David Hitchcock of Red Wolf Global, "Compounding the stress was the fact that all of this was taking place over a holiday period, so quick arrangement was more difficult. But Red Wolf Global came through and delivered the cradle in a very responsive manner."
For the dry stand removal in Phuket a Marine Travelift 75 ton BFMII mobile boat hoist was used for the lift off the poppers and positioning on the trailer. The prime mover used in Phuket was a Hino 700. The yacht crossed the Sarasin Bridge then eventually made its way north on the national Route 4 for the 2000 km journey.
Once the yacht arrived at its new home at the Ocean Marina Yacht Club, a Volvo FL10 was being used to transport the vessel through the marina. For lifting 80 ton hydrostatic drive hoist was used for the transfer of the boat off the trailer and lowered into the water.
"Red Wolf Global was pleased to be able to make this interesting move, which was a fairly long distance for overland moves of yachts and boats," said David Hitchcock, "With each such move we build on our expertise as a company and that is always good for us and our clients."
Important Details:
Yacht: Wild Thing
Length: 46 ft / 114 m
Width: 9.6 ft / 2.93 m
Height: 11.15 Feet (3.40 m)
Weight: 22,400 lbs (10.2 tons)
Origin: Phuket Boat Lagoon Yacht Club (central Phuket Island)
Destination: Ocean Marina Yacht Club (Jometien Beach / Na Jomtien, Pattaya)
Distance: 1,242 miles (1998.8 km)
About Red Wolf Global:
Red Wolf Global (RWG) is an international logistics company globally headquartered in Bangkok, Thailand, with operations in Thailand, Vietnam, Philippines and the United States. RWG is a firm that works with speciality cargo that tends to be more difficult to move.
Red Wolf Global is a member of the following international organizations:
You can find out more about Red Wolf Global by visiting:
You can also find Red Wolf Global on LinkedIn, Facebook, Twitter and Instagram by searching for the hashtag: #RedWolfGlobal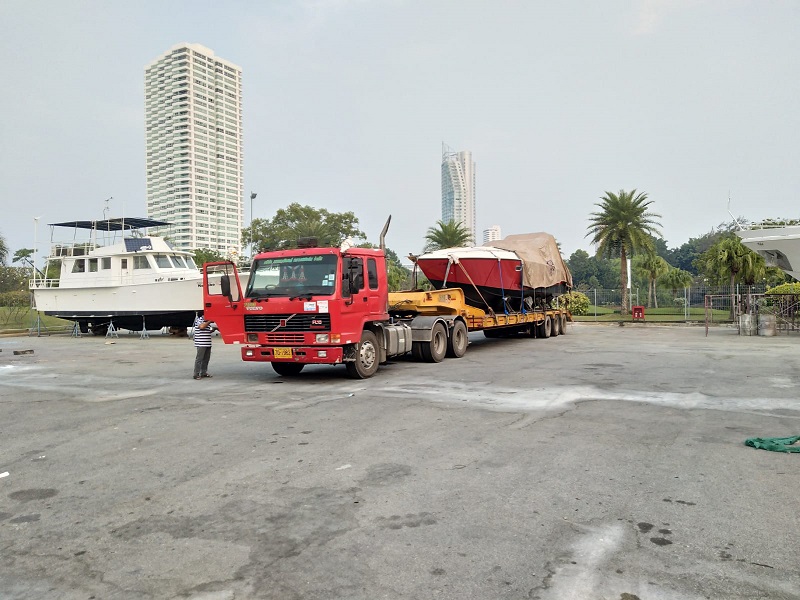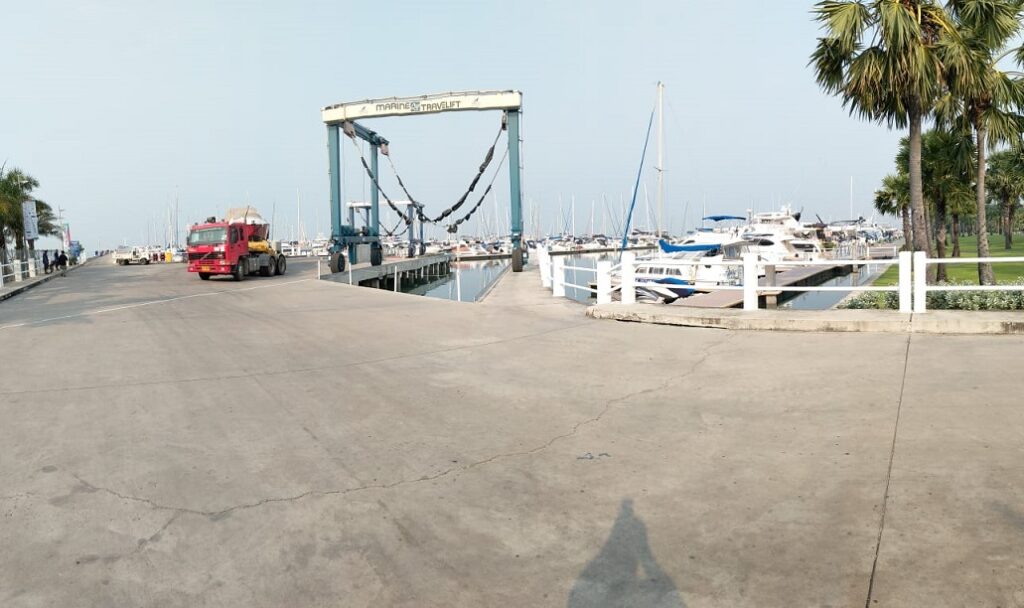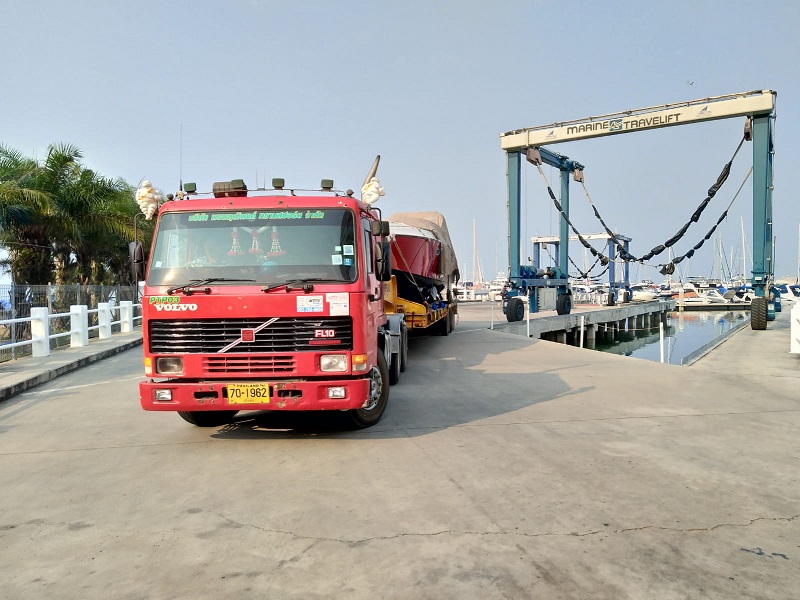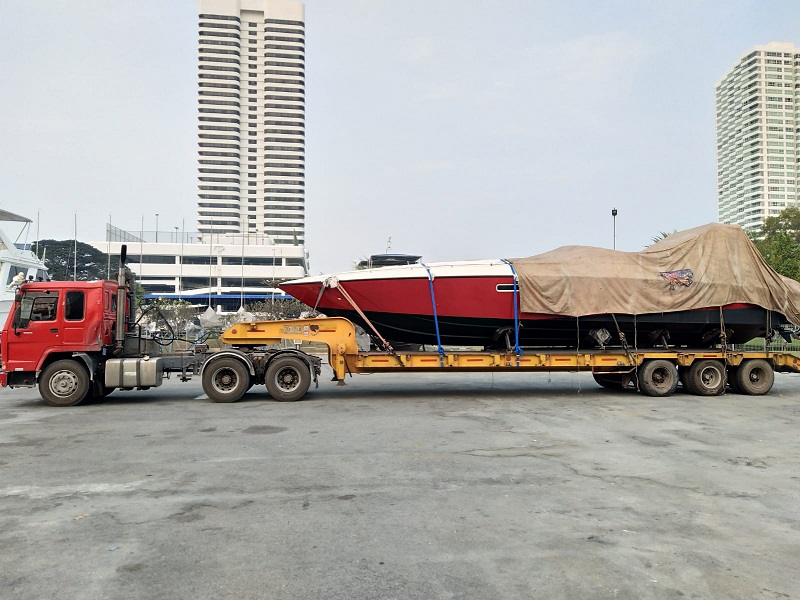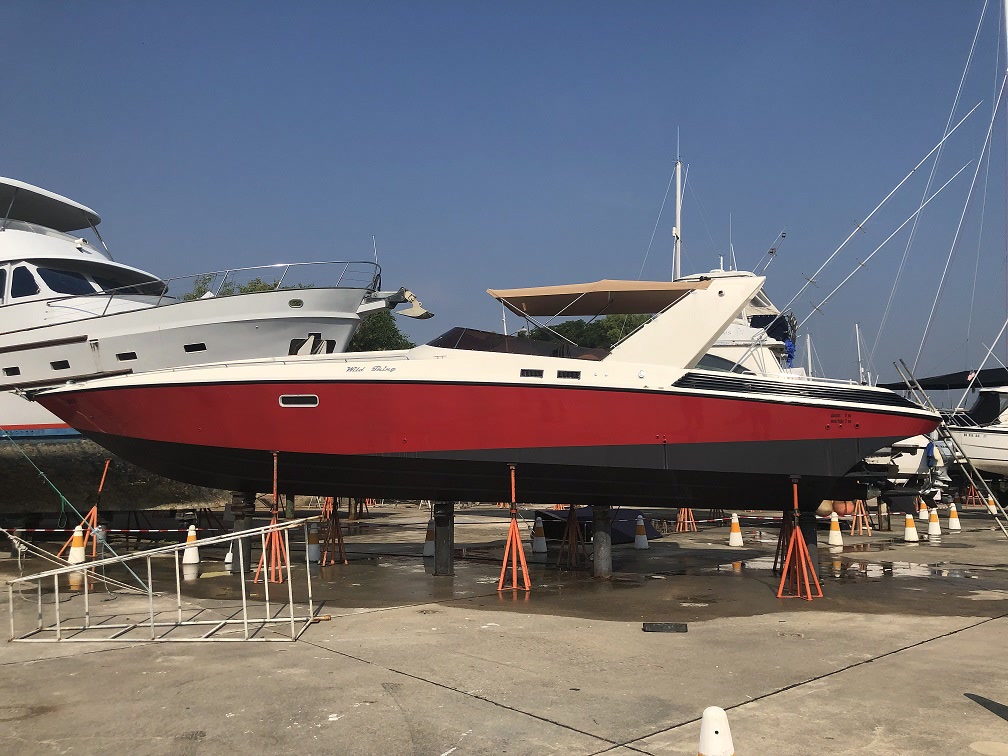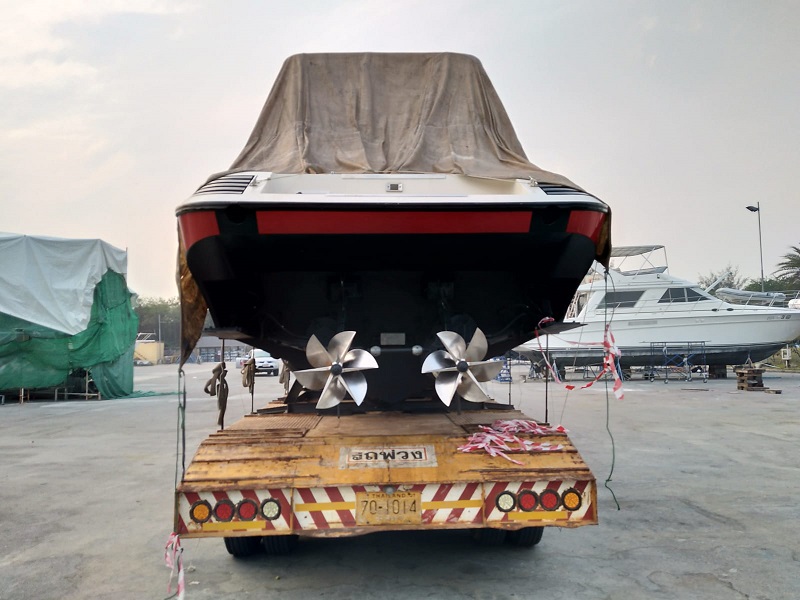 Would you like to see what our members are currently up to?
Follow us and engage with us on:
About AerOceaNetwork (AON):
Since 2002 we have been running AerOceaNetwork (AON). We are a non-exclusive group of like minded independent international freight forwarders who want to excel in their markets. At the same time we are building our good name around the globe. Our global forwarding members meet annually to develop their cargo business pipelines and establish personal ties, which quite often even develop into lifelong friendships – another intangible benefit of joining our group of forwarding professionals.
We target positive people who run progressive international logistics companies for our forwarding network membership. We aim to stick to that membership profile and build on it for the future. Everyone benefits from this.
Before becoming our forwarding network member, prospect applicants are required to provide references of other international freight forwarding agents who they've worked with over time. We check these shipping references for financial ability, operational capability, mutual sales development & follow up, and communication skills (both in ability as well as response time) as well as other pertinent information. Only companies who pass this process can be offered membership in our group.