Zeus Global Logistics Oversee Shipment for the Youth World Sailing Championships in Canada
Zeus Global Logistics are in the middle of moving four containers from Sydney to Toronto. The four containers are being sent to Canada under Carnet, so customs inspections were arranged one day prior to loading the containers on board. The vessel was cutting time close to make sailing as booked, as any delays would mean the boats would arrive late for the Youth World Championships in Canada.
Once the boats arrive in Toronto they will be unpacked and inspected by Canadian Customs a few days before the event so the sailors can test them. After the event the boats will be repacked into 4 x 40' HQ and sent back to Australia.
Details of the load 
Commodity: 4 x 40' HQ Containers, 123 packages
Weight: 24,010 kg
Volume: 180 cbm
POL: Sydney, Australia
POD: Vancouver, Canada
Destination: Toronto, Canada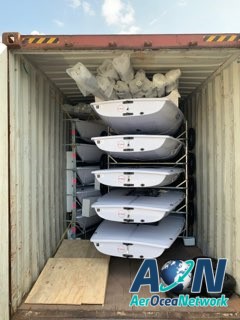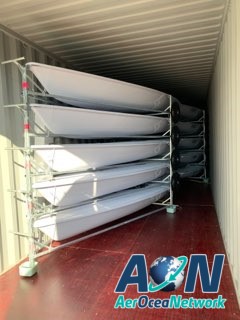 Would you like to see what our members are currently up to?
Follow us and engage with us on:
About AerOceaNetwork (AON):
Since 2002 we have been running AerOceaNetwork (AON). We are a non-exclusive group of like minded independent international freight forwarders who want to excel in their markets. At the same time we are building our good name around the globe. Our global forwarding members meet annually to develop their cargo business pipelines and establish personal ties, which quite often even develop into lifelong friendships – another intangible benefit of joining our group of forwarding professionals.
We target positive people who run progressive international logistics companies for our forwarding network membership. We aim to stick to that membership profile and build on it for the future. Everyone benefits from this.
Before becoming our forwarding network member, prospect applicants are required to provide references of other international freight forwarding agents who they've worked with over time. We check these shipping references for financial ability, operational capability, mutual sales development & follow up, and communication skills (both in ability as well as response time) as well as other pertinent information. Only companies who pass this process can be offered membership in our group.