AGL Co., Ltd., member of AerOceaNetwork and South Korean freight forwarder started a major break-bulk transshipment project in July 2019 that involved multiple nations and operations to move factory machinery and equipment to the POD of Magadan, Russia. Cooperating closely with a partner and the clients in Russia, AGL coordinated to receive the big volumes – representing 292 items, almost 823 tonnes, and more than 1,280 CBM – from Hong Kong, India, France, China, South Africa, and Switzerland into their bonded warehouses and facilities in Busan.
Having come in a variety of ways and modes – by air and by sea, in dry containers and as bulk – all of the cargo had to be unloaded and stored in AGL's warehouses, then re-stuffed into SOC containers of several types including FR and OT or processed through as bulk. Upon the request of the partner and clients, AGL staff worked to purchase the SOC containers and conducted surveys to ensure they were sea-worthy. They even did some spot inspection of the cargo.
The challenges AGL faced were plentiful, given that the shipments were coming in from several different countries, on different schedules, and under different bills of lading. Moreover, because they were all transit cargo placed in bonded warehouses, there was only a limited amount of re-organizing and repair work that AGL could do. At the beginning of the year, the clients paid a visit from Russia. Understandably anxious about the condition of their goods, the clients wanted to directly see and inspect the contents in the cases and wooden crates. In a few cases, where it was permissible, AGL allowed them to check inside via existing apertures, for which they were very thankful.
Despite the many challenges presented by this project, AGL was able to overcome them all to the benefit and satisfaction of the clients and partner and now looks forward to successfully concluding it on February 7th.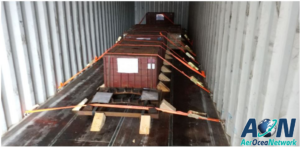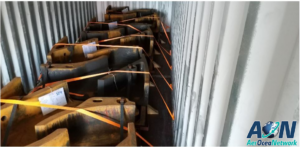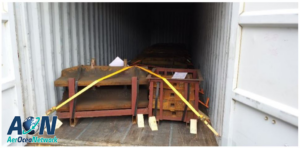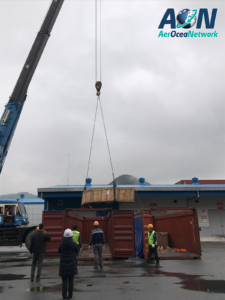 Would you like to see what our members are currently up to?
Follow us and engage with us on:
About AerOceaNetwork (AON):
Since 2002 we have been running AerOceaNetwork (AON). We are a non-exclusive group of like minded independent international freight forwarders who want to excel in their markets. At the same time we are building our good name around the globe. Our global forwarding members meet annually to develop their cargo business pipelines and establish personal ties, which quite often even develop into lifelong friendships – another intangible benefit of joining our group of forwarding professionals.
We target positive people who run progressive international logistics companies for our forwarding network membership. We aim to stick to that membership profile and build on it for the future. Everyone benefits from this.
Before becoming our forwarding network member, prospect applicants are required to provide references of other international freight forwarding agents who they've worked with over time. We check these shipping references for financial ability, operational capability, mutual sales development & follow up, and communication skills (both in ability as well as response time) as well as other pertinent information. Only companies who pass this process can be offered membership in our group.