TPG Logistics are proud to announce that their project shipment has been successfully shipped to Jeddah, Saudi Arabia at the end of 2019/ beginning of this year within their organization. They shipped a Kneading Machine cargo consisting of: 2 bigger pieces with dimensions of 620 x 320 x 330 cm and weight of 63 tons each, additionally some smaller pieces loaded into 2 x 40' Flat Rack, 2 x 40' Open Top and 2 x 40'HC.
TPG Logistics organized the transport from Laško, Slovenia by special trailers of 8 axels and transloaded the goods from trailer to the warehouse in Koper. Goods were waiting for the mother vessel that comes to Koper, they loaded the 2 bigger pieces on a Mafi trailer to the ships side where a direct manipulation trailer -ships hold were done as break bulk cargo into the Container vessel. In the meantime, the other goods were loaded and secured on the containers. Everything was shipped altogether from Koper to Jeddah, Saudi Arabia.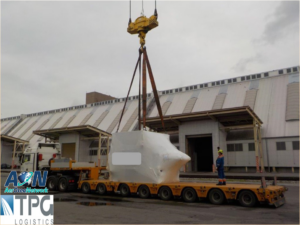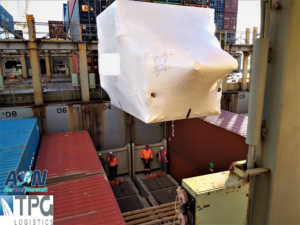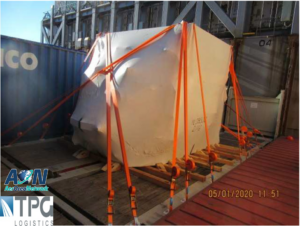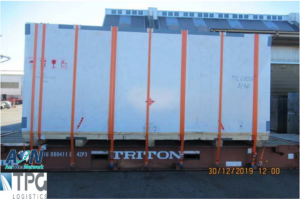 Would you like to see what our members are currently up to?
Follow us and engage with us on:
About AerOceaNetwork (AON):
Since 2002 we have been running AerOceaNetwork (AON). We are a non-exclusive group of like minded independent international freight forwarders who want to excel in their markets. At the same time we are building our good name around the globe. Our global forwarding members meet annually to develop their cargo business pipelines and establish personal ties, which quite often even develop into lifelong friendships – another intangible benefit of joining our group of forwarding professionals.
We target positive people who run progressive international logistics companies for our forwarding network membership. We aim to stick to that membership profile and build on it for the future. Everyone benefits from this.
Before becoming our forwarding network member, prospect applicants are required to provide references of other international freight forwarding agents who they've worked with over time. We check these shipping references for financial ability, operational capability, mutual sales development & follow up, and communication skills (both in ability as well as response time) as well as other pertinent information. Only companies who pass this process can be offered membership in our group.